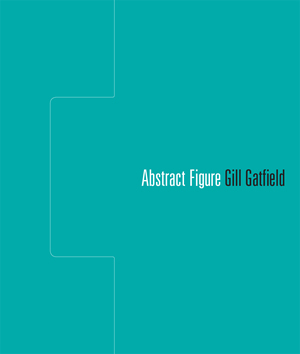 ISBN 978-0-473-23539-0
210 x 245 mm
Perfect Bound
Soft Cover - 300gsm Novatech Satin
104 pages -170gsm Novatech Satin
85 colour photographs
40 pages of Text, including:
Art Essays, References, Bibliography,
Index of Works
Publisher - Kikorangi Press, 2013
PO Box 47245, Auckland 1144, NZ.

Abstract Figure: Gill Gatfield 2013
Monograph
Preface: Dr Warren Feeney
Introduction: Rob Garrett
Essays: Ursula Cranmer
Abstract Figure: Gill Gatfield introduces the artist's conceptual-abstract practice over the 10 year period (2003-2013). Four essays explore key concepts which underpin Gatfield's oeuvre: the liminal, the political, the abstract figure, and the public eye. The book examines how these ideas translate into artworks and installations that are intriguing, memorable, personal and universal.
'Gill Gatfield's art practice has often been commended for its ability to subvert familiar expectations about the viewer's experience of a work of art, with each series challenging critics and commentators to consider the evolving relationships between ideas, processes, materials and aesthetic traditions.' – Dr. Warren Feeney
'Throughout the bodies of work that make up Gatfield's practice, a strong interconnection is seen between title, form, materials, presentation and meanings. Broad societal themes of politics, culture, science and relationships are selectively and simultaneously provoked, while lying latent within the forms themselves. ... Her intention is: to convey much, in the manner of less.' – Ursula Cranmer
$29.95 (incl. GST) plus postage